Langpros- The Language Professionals has achieved many goals since it was founded almost a decade ago.
We took part in highly-regarded events where we had the chance to prove our value. Over the years we have been accredited by local and international institutions, such as the UAE Ministries of Foreign Affairs and Justice and the Italian Embassy.
Thanks to our team commitment and our linguists' dedication to hard work and improvement we are very proud of our services and the positive feedback we are constantly receiving from the media.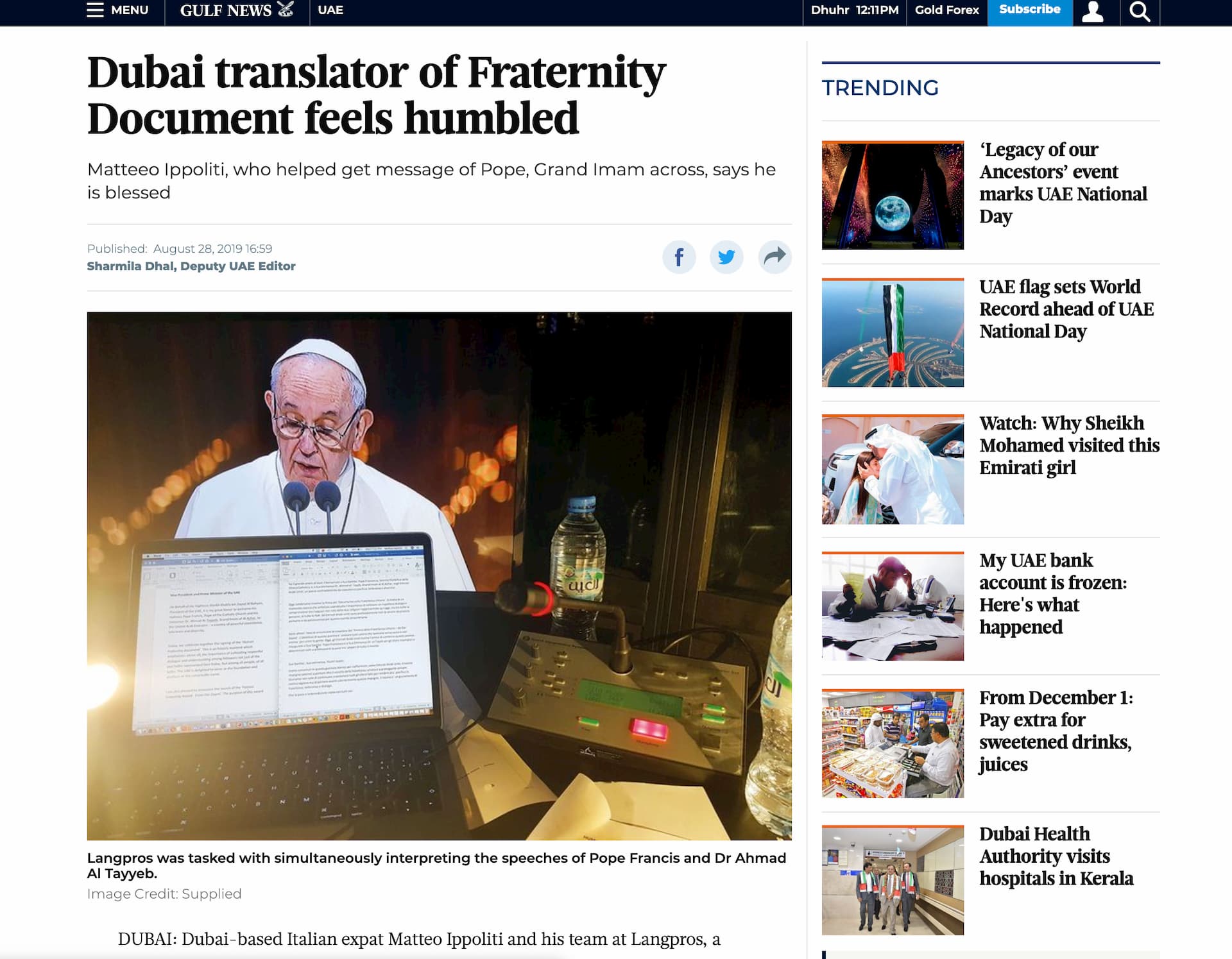 Gulf News, 29 August 2019 – page 6
The article "Dubai translator of Fraternity Document humbled" by Sharmila Dhal appeared
in the 6th page of Gulf News on 29 August 2019. Dhal presents Langpros' contribution to
promote Pope Francis's message of peace and human fraternity  during his first visit to the Uae.
Matteo Ippoliti, Langpros' founder, proudly recounts his personal experience in dealing with this significant event where Langpros provided Italian-English-Spanish interpreting and worked on the English version of the book on the Pope's visit.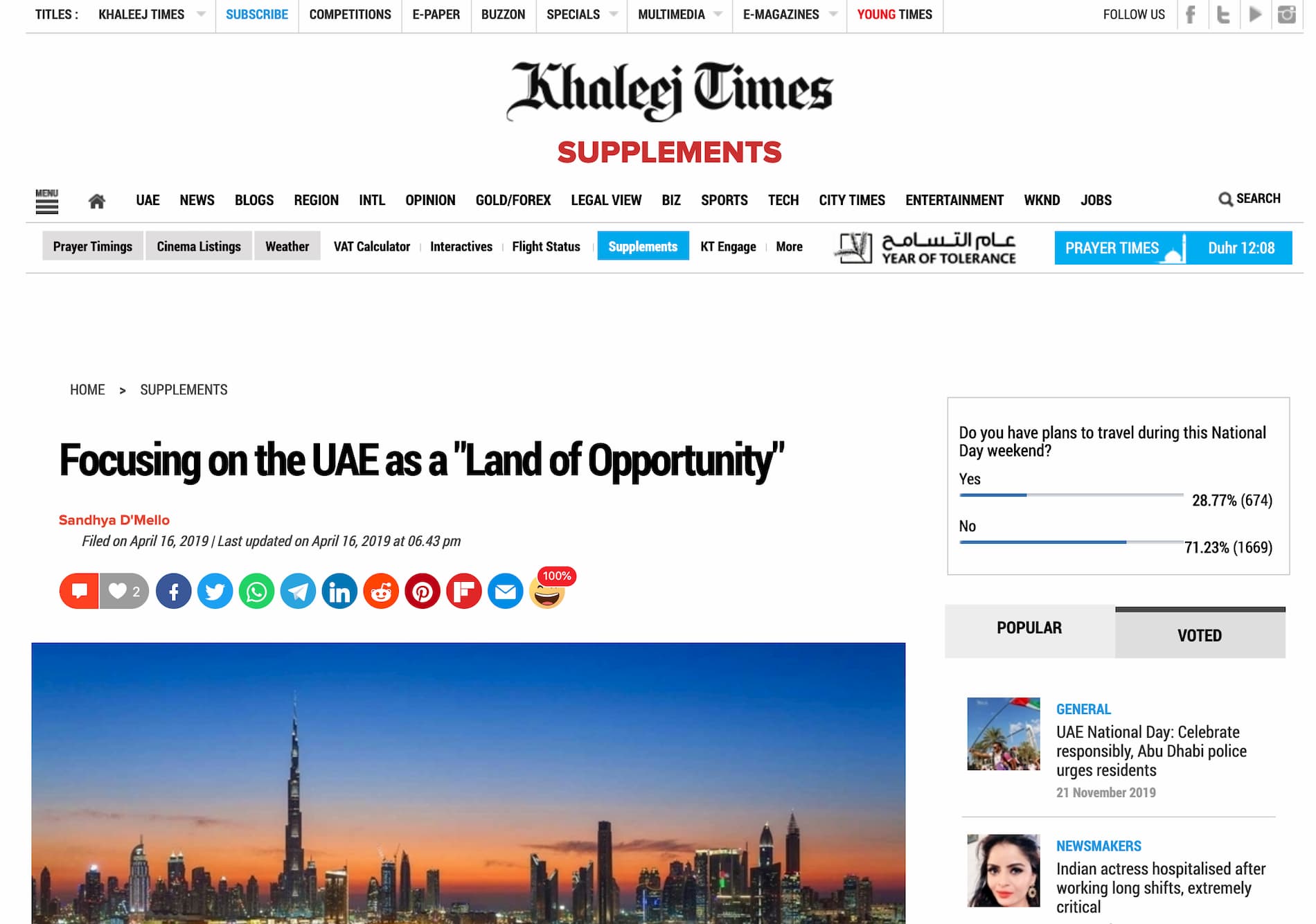 Khaleej Times, 16 April 2019 – Special Issue "Shaping the Future" – page 27
Drawing attention to the Uae as a "land of opportunity", the article of Khaleej Times in the special issue "Shaping the future", focuses on nowadays prominent leaders of the country.
Among them the President and Ceo of Dubai Chamber and the Vice President of Internal Participants of the upcoming Expo 2020 that will be held in Dubai.
Matteo Ippoliti, Langpros' founder is one of these people who contribute every day to an even brighter future for the country with his vision, mission, and high-professionalism.